Highlights of Prague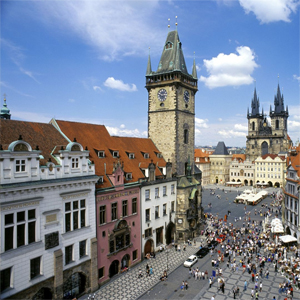 Highlights of Prague
Spend priceless days leisurely exploring a magical city overflowing with art, architecture, and culture. A jewel of a city. Unlike many major cities like Vienna and Budapest, which suffered serious damage during WWII, Prague managed to escape unscathed, as the Nazis fled without a fight. What a great walking city with all the medieval buildings and a labyrinth of cobblestone lanes, but make sure you have a good detailed map, as the narrow, winding streets often change names.
Includes:
Arrival Transfer
3 Nights Prague
Grand City Tour
River Cruise with Lunch
One 3-Course Dinner
Daily Breakfast
About Avanti Destinations
MISSION STATEMENT
Avanti Destinations connects the components for customized international travel utilizing our technology and educated staff. We deliver a unique vacation experience solely through acting as the travel agents' travel agent!
WHO WE ARE
Avanti Destinations, formed in 1981, is a customized international tour operator, and a long time member of USTOA and ASTA. We are headquartered in Portland, OR and privately owned.
WHAT WE DO
We offe
...